Texas tends to show off in the springtime, when bluebonnets blanket wide open fields in bold, brilliant blues and a marvelous menagerie of wildflowers pepper winter's muted landscape with a rainbow of color. With Texas wildflower season on the brink of bursting into full bloom, it's prime time to fill up the tank, dust off your camera and map out a few floral-fringed road trips through the Lone Star State, which serves as home to some 2,700 wildflower species. Buckle up –– Austin Travels is bringing you a dozen destinations for spotting those beloved bluebonnets and other showstopping wildflowers this spring.
Lady Bird Johnson Wildflower Center 
There's no better place to wildflower watch than your own backyard. Lady Bird Johnson Wildflower Center, home to nearly 900 species of native Texas plants including hundreds of species of native wildflowers, boasts the kind of floral diversity that can't be observed from the car window. In addition to iconic wildflowers like Texas bluebonnets, Indian paintbrush and pink evening primrose, visitors can also get a glimpse of species typically found on the sidelines such as antelope horns milkweed, dewberry, irises, golden groundsel, windflowers, goldeneye phlox, spiderworts, prairie fleabane, baby blue-eyes, agarita, salvias, purple coneflowers and more.
And while this season's wildflower show promises to be beautiful, it's predicted to be good rather than outstanding here in Central Texas due to the lack of rain over the fall until recently, according to Andrea DeLong-Amaya, the Lady Bird Johnson Wildflower Center's director of horticulture. 
"In the fall, we were in a drought throughout much of the state when flowers were starting to germinate, and we are still in a drought over much of Texas," says DeLong-Amaya, adding that January's rains in Central Texas have helped early season wildflowers like bluebonnets, which are already beginning to flower in small numbers. "I predict bluebonnets will be showing up in patches by the end of March, with the peak for Central Texas happening early- to mid-April."
Annual wildflowers, like bluebonnets, tend to be more negatively impacted by the drought whereas the perennial wildflowers such as Engelmann daisies, Mexican hat and salvias tend to fare better, adds DeLong-Amaya. A banner bloom to look out for this year, according to the horticulturist, are Texas mountain laurels, which were wiped out last year due to winter storm Uri but already have a plethora of flowering buds. 
And come mid- to late-spring, be on the lookout for the Wildflower Center's flower of the year –– firewheels (Gaillardia pulchella) –– those fiery flowers marked by petals that have a brick red base and bright yellow tips. Flower fans can visit the Wildflower Center (reservations recommended), find wildflower facts, recommended drives and bloom updates at Texas Wildflower Center, and participate in this year's wildflower watch on Instagram @texaswildflowerwatch.
Texas Bluebonnet Country 
One of your best bets for seeing bold bursts of bluebonnets this year can be found along the 80-mile, figure-eight wildflower trail weaving through Washington County, known to Texans as Bluebonnet Country. 
"Every year is a different year, and this one is showing tendencies of greatness," says Mike Shoup, a plant expert and owner of the Antique Rose Emporium just north of Brenham.
Cruise along the flowering farm roads starting in Brenham and winding through Burton, Independence, Washington and Chappell Hill and back to Brenham, but push this year's road trip to April. Warm December weather followed by a generally cold January and February will create more of an intensity of diverse blooms that are starting their race to flower a bit later than usual, according to Shoup. 
"I think peak blooms for the state will be a week or so later than normal –– for Brenham and Austin corridors, April 1 through the 10, and west of there, a week later for the peak," says Shoup, adding that the recent cold weather will squeeze wildflowers into blooming closer together this year. "What should be more noticeable are the mixtures of wildflowers –– Indian paintbrush, Grape hyacinth, Coreopsis, evening primroses and such –– blooming alongside the bluebonnets instead of the weeks following. But all bets are off if we get a late hard freeze, or worse, no rain in March and April."
Time your trip with the official Bluebonnet Festival of Texas, taking place in Chappell Hill April 9 and 10, check out Brenham's Wildflower Watch for driving maps and sightings, and stop by Brenham's Visitor Center to get directions to the best bluebonnet locations this season.
Texas State Parks
Searching for the best (and safest) backdrops in the state for beholding the blooms and capturing wildflower photos? Look past busy roadsides and toward the 89 state parks found throughout Texas, a state that's blessed with an extraordinary amount of plant diversity. Texas is home to 6,000-plus plant species found within 10 distinct ecoregions and more than 320 are endemics (plants found nowhere else but Texas), according to Jason Singhurst, Texas Parks and Wildlife Department's botanist and plant ecologist. Nearby state parks that consistently teem with wildflowers include Pedernales Falls State Park, Lyndon B. Johnson State Park and Historic Site, Government Canyon State Natural Area and McKinney Falls State Park, among others. But keep in mind reservations are highly recommended for both day passes and overnight stays. More at https://tpwd.texas.gov/state-parks/. 
RELATED: 8 great state parks for camping with kids
Austin Parks 
Austin Parks offer some of the best places around town to safely view wildflowers, including bluebonnets. "I will say that I've seen bluebonnets starting their yearly growth as early as January and the first bloom was spotted earlier today (March 2) so we should be seeing more in the coming weeks," says Melissa Hand, Park Ranger II with the City of Austin Parks and Recreation. "We should see an array of flowers throughout the wildflower season so watch out for the color changes –– blue and coral at the beginning, reds and oranges in the middle, and purples at the tail end. One of my favorite activities is to identify wildflowers using a guide while keeping my eyes out for pollinators to identify as well." 
So which parks have displays worth visiting? Hand recommends visiting the wildflower meadow at the Barton Creek Greenbelt trailhead located in Zilker Metropolitan Park. She says other parks ideal for showy swaths of wildflowers also include Commons Ford Ranch Metropolitan Park, Bull Creek District Park, Mary Moore Searight Metropolitan Park, Onion Creek Metropolitan Park, Walter E. Long Metropolitan Park, and Emma Long Metropolitan Park, which is designated as a Monarch Watch Waystation. More at https://austinparks.org/.
Austin nature preserves 
Check out the plethora of preserves that are part of the Austin Parks system, many of which offer great opportunities for wildflower watching. Hand recommends exploring Blunn Creek Nature Preserve, Zilker Nature Preserve and Goat Cave Karst Preserve for beautiful trails lined with wildflowers. More at https://www.austintexas.gov/department/nature-preserves-and-nature-based-programs. 
St. Edward's University 
Beautiful bluebonnets can be found decorating the 160-acre campus of St. Edward's University in the heart of the city, where sweet scents of mountain laurels fill the air and the Austin skyline forms an iconic backdrop for photos. Patches of bluebonnets are scattered throughout the picturesque campus, but there's typically a banner display near the entrance along the edge of the property skirting South Congress Avenue.
Willow City Loop 
Take a floral-fringed drive along Willow City Loop, a 13-mile scenic drive boasting meadows and valleys cloaked in colorful blooms spanning bluebonnets and Indian paintbrush to firewheels and poppies. Make the drive during the weekdays to avoid weekend crowds, or better yet, bicycle along the blooms like our co-founder Pam LeBlanc likes to do. 
RELATED: Bluebonnets are bursting on Willow City Loop
Fredericksburg flowers and Hill Country hotspots
You'll find a wildflower wonderland at Wildseed Farms, the nation's largest working wildflower farm brimming with hundreds of acres of flowering fields just outside of Fredericksburg. 
"Wildflower seed last fall had an abundance of germination due to the timely rains in October and November," says John Thomas, owner and founder of Wildseed Farms, where, in addition to bluebonnets, visitors can expect to soak in splendid sights of red poppies, coreopsis and Indian blankets. "I am predicting an above normal wildflower show starting mid-March through mid-May as long as the spring rains cooperate."
Stick around to cruise along the winding roads meandering through Fredericksburg, Johnson City, Mason and Llano where you will find the most time-tested Texas Hill Country trails bursting with blooms of bluebonnets, pink evening primroses, daisies, Indian paintbrush, vibrant winecups and more.
And if wine and wildflowers sounds like a palatable pairing, you can savor spring's warm weather and seasonal blooms as you sip and sample award-winning wines at more than 40 wineries during the area's Wine & Wildflower Journey (March 28 through April 22). 
Burnet
Book it to Burnet, officially designated as the "Bluebonnet Capital of Texas" by the Texas State Legislature in 1981. Burnet is widely considered one of the best towns in Texas for viewing wildflowers and is known as a bluebonnet hotspot thanks to its surrounding roadsides and pastures blanketed in blue during the peak of the season. Time your trip with Burnet's 39th Annual Bluebonnet Festival taking place April 8-10 this year.
Marble Falls
Marble Falls, sitting just an hour northwest of Austin, is on the brink of full bloom with big bursts expected to crop up in March to early April. Stop by the Marble Falls Visitor Center to pick up insider tips and a map outlining the various Highland Lakes Bluebonnet Trails –– self-guided scenic drives in and around Marble Falls that become blanketed in colorful wildflowers spanning bluebonnets, coreopsis, Indian paintbrush and yucca blooms. Beginning later this month, an online interactive wildflower map will guide you to the best spots in and around the area at www.visitmarblefalls.org/wildflowers. 
Ennis
Behold the breathtaking blues found along the Ennis Bluebonnet Trails (about three hours from Austin) throughout the month of April when sprawling plains transform into an ocean of bluebonnets. From April 1-30, Ennis showcases over 40 miles of mapped out driving Bluebonnet Trails, and you can time your trip with the Ennis Bluebonnet Trails Festival, which celebrates the scenic wildflower routes on April 8-10. More at https://www.bluebonnettrail.org/. 
West Texas wildflowers
It's not exactly a quick trip, but it's worth the trek to see the unique, much-taller bluebonnets growing in West Texas' Big Bend region. Fields of the Chisos bluebonnet, which can reach up to four feet in height, make a bold blue statement against arid desert landscapes, creating an Instagram-worthy capture for wildflower watchers who want to go the distance.
Did
You Know
12 Fun Wildflower Facts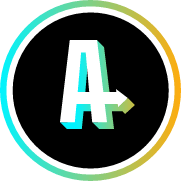 Getting there:
There are six species of bluebonnets in Texas.

The Texas bluebonnet became the Texas state flower in 1901, and

all 

Lupinus

 species were designated as the official state flower 70 years later.

Bluebonnets typically bloom from early March to early May.

The Indian paintbrush is actually a pretty parasite

that

will attach themselves and draw nutrients from other plant species such as the bluebonnet.

You can eat some wildflowers, like pink evening primrose (often called buttercups).

It's not illegal to pick bluebonnets. While there are laws against trespassing and damaging property, bluebonnets don't have any special protection compared to other flowers or plants.

Antelope horns, from the milkweed family, are a host plant for the monarch butterfly.

Texas parsley, which can grow up to 5 feet high, is the host plant for the black swallowtail butterfly.

Bluebonnets are selfish and prefer disturbed, poor quality soil. They don't like competition and they thrive in landscapes that have been heavily grazed by cattle or have been scorched by fire.

Up close, the flower looks like a little bonnet; after it rains, look for a drop of water in each bowl-like leaf.

Bluebonnets are part of the legume family.

Common early-spring bloomers in Texas include bluebonnet, pink evening primrose, Indian paintbrush, winecup and coreopsis while common late-spring bloomers include Indian blanket, black-eyed Susan, lantana, Turk's cap and horsemint.